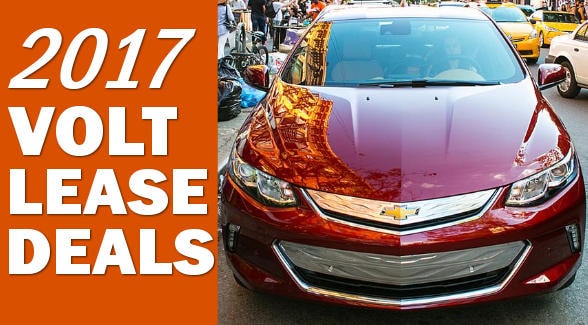 Start The New Year In A New Chevy Volt For Just $157/mo.
The 2017 Chevrolet Volt may be the ultimate plug-in hybrid vehicle. Its
53-mile electric range
makes it perfect for the daily commute / short errands and there is no range-anxiety on longer trips due to the range extending gasoline generator offering a total range of 420 miles.

According to the United States Federal Government, 75% of drivers only need a 40 mile all-electric range to stay off of gasoline for their average daily driving. And, with the ever-expanding charging infrastructure gas stations are slowly becoming a thing of the past.
With regular charging,
many of our customers are making it over 1,000 miles between fill-ups
, meaning you may not have to stop into a gas station for weeks at a time!
During the Chevy Year End Red Tag Sale Muzi Chevrolet is making driving a Chevy Volt more affordable than ever with our Year End
Chevy Volt Lease Deal
:
2017 Chevy Volt LT Lease
MSRP: $34,555
$157/mo.
$0 Money Down – just tax, title and start up fees.
For 39 Months
10,000 miles per year
Must Take Delivery By 12/30/16
If you are looking to purchase the new 2017 Volt we are offering it this month for just $27,314 and that is before you factor in the MA State Rebate of $2,500 and the Federal Rebate of $7,500 which are a fantastic added value when purchasing this EV.

Why Consumers Love The 2017 Volt So Much
It's no secret that the Chevy Volt has a been a wildly popular vehicle among its owners. In fact, the Chevrolet Volt has topped the vaunted
Consumer Reports Owner Satisfaction
twice beating out the likes of the Porsche 911.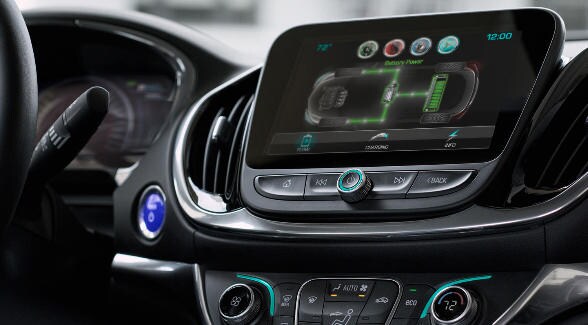 Fully redesigned in 2016, the Volt has a larger battery with more energy density and has shed 240lbs of weight. Those adjustments have allowed engineers to improve the Volt's electric range from around 38 miles in the previous model up to 53 miles in the second gen model.
That lighter weight also help the Volt move more quickly. The Volt's drive train produces an impressive amount of torque (294 lb-ft) that propels the Volt from
0-30 seconds in just 2.6 seconds
. Making the Volt a joy to drive.
The interior of the Volt has also been improved with a higher-end fit and finish. Leather appointed seats and softer touch materials give the modern cabin a more luxurious feel. In fact, the new interior truly stands up to many of the German competitors on the market.
The second-generation
Volt
is also equipped with all of the latest state of the art technology. With
Apple Car Play and Android Auto
compatibility drivers and passengers are able to make calls, get directions and listen to their music easily with the integrated Chevrolet MyLink infotainment system.
While there has certainly been a lot of hype surrounding the Massachusetts release of the
Chevrolet Bolt EV
, which will offer a fully electric car with a 238 mile range.
We expect the
Chevy Bolt
to arrive in MA Chevy Dealerships in January 2017, but the Volt is really a fantastic buy right now. Between the state, federal, and manufacturer rebates these vehicles are incredibly affordable to both lease and purchase.
Muzi Chevy committed to helping more Massachusetts drivers get a chance to get behind the wheel of the new Chevy Volt and the upcoming Chevy Bolt. To show this commitment we have partnered with
MA Energy
to help increase awareness and affordability of these cars.
Learn more about these impressive new EV cars with our in-house
EV specialists
who are always happy to answer your questions.