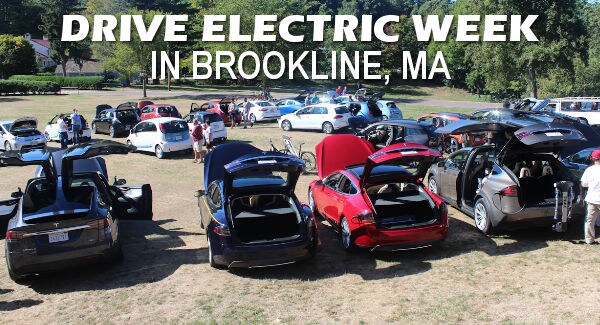 On Saturday, September 17, 2016 the Larz Anderson Auto Museum in Brookline, MA hosted a free gathering of electric vehicles in celebration of the
2016 National Drive Electric Week
. The event featured a wide-range of electric vehicles showcased by both owners and dealerships.
The event was well-attended, and Muzi Ford & Chevy were on hand with the new
2017 Chevy Volt
and the
2016 Ford Fusion Energi Plug-In Hybrid
. But there was definitely a lot of buzz surrounding the upcoming release of the
new Chevy Bolt
that has an EPA estimated electric range of 238 miles.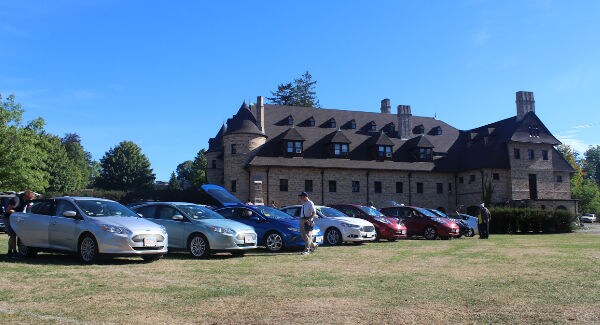 The converted carriage house, designed by Edmund M. Wheelwright after the Chaumont-Sur-Loir (a castle in France) served as the perfect backdrop for the festivities.
The complete list of vehicles registered included a number of Tesla Model S and Model X,
Nissan LEAF
, Toyota Prius, Mitsubishi i-MiEV,
BMW i3
, BMW i8,
VW e-Golf
and many impressive home-spun conversions of vehicles to electric powertrains.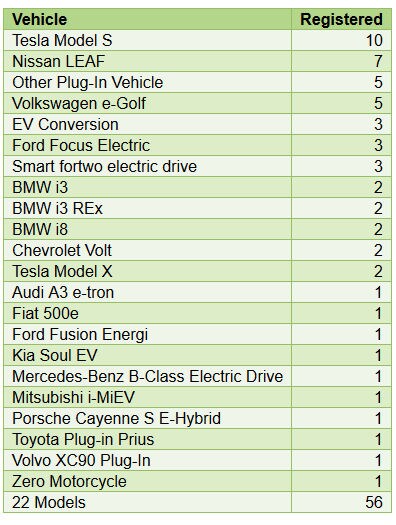 The weather could not have been better and the venue was absolutely perfect for this event with event goers discussing the ins and outs of going electric and what the future holds for EVs in America and globally.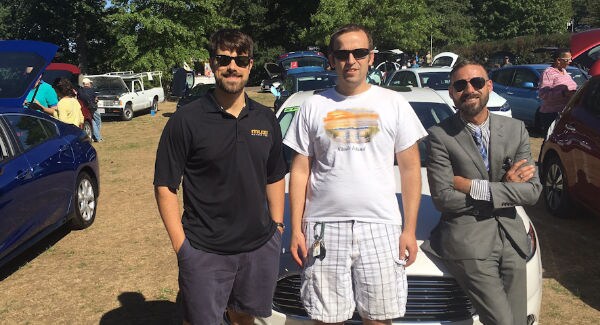 Marshall & Rob from Muzi Ford & Chevy with New England Electric Auto Association President, Jesse Rudavsky
Now in its 6th year, the focus of National Drive Electric week is to put on a
nation-wide celebration of electric vehicles
with events across the country from Honolulu, HI to Portland, ME to provide information of the cost-savings, clean-air benefits and fun of driving electric vehicles. . It is made possible by the combined efforts of Plug-In America, The Sierra Club, and the Electric Auto Association
We want to thank everyone from The Electric Auto Association for graciously inviting us to the event, we had a great time and we hope to be back again next year.