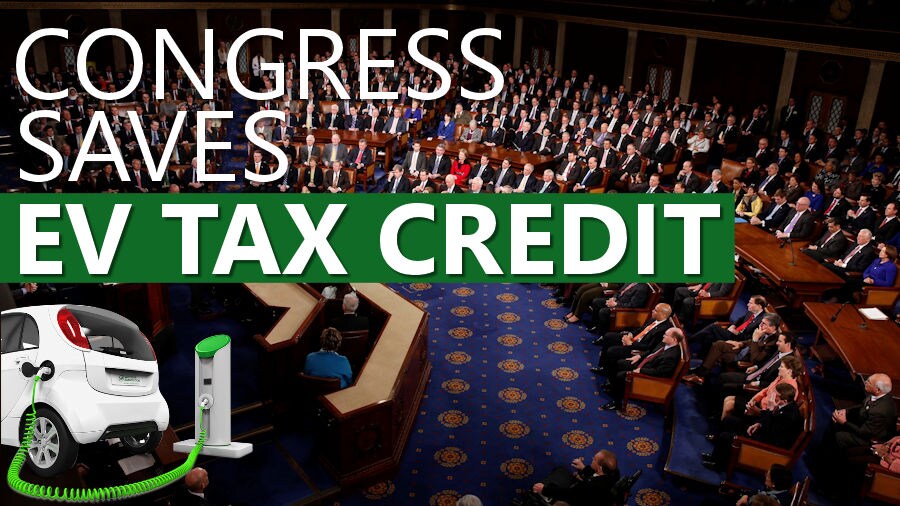 Congress Saves $7,500 EV Tax Credit
Electric vehicle manufacturers and enthusiasts can breathe a collective sigh of relief as Congress has saved the
$7,500 Federal tax credit
for electric vehicles. The decision came just several days ago when both the House and Senate agreed to keep the provision. Originally, the House hoped to put an end to the Federal EV tax credit, the Senate was strongly opposed to this. What convinced the House to change their stance on this issue (for the time being) you may ask? A dedicated effort was made by both EV companies and enthusiasts.
Last week, a number of companies led by CALSTART, a non-profit group comprised of over 175 companies that share the values of clean and affordable transportation technology solutions submitted a letter to Congress that urged them to keep the tax credit in place. According to the group the tax credit, "spurs U.S job creation and U.S leadership in the electric vehicle sector." The companies also state that the Department of Energy estimates there are over 215,000 jobs in the U.S that are dedicated to "Electric drive vehicle and component manufacturing." The EV enthusiasts were heavily involved in the effort to save the tax credit as well.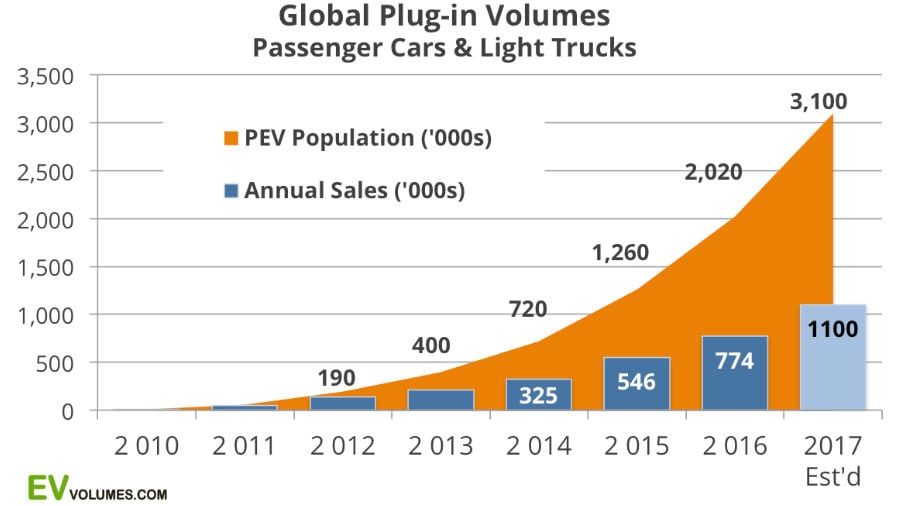 The EV advocacy group called
Plug In America
led a grassroots campaign to get individuals to put pressure on their senators to keep the EV tax credit in place. According to the group, "EVs make up less than 1% of light-duty vehicle sales in the U.S. This federal tax credit is a key incentive that helps consumers make the switch to driving electric." It is clear how important this $7,500 tax credit is to the electric vehicle industry.
Electric vehicle sales have been growing recently and we can expect to see this continue with the tax credit staying in place. According to Plug In America, "New makes and models of EVs will become available to more than 40% of the total U.S car market in January of 2018, thanks to clean air regulations that require the automakers to sell more EVs." EVs have seen dramatic growth over the past five years. In
a recent statement made by Toyota
, the company's executives expect to invest $13 Billion into EV technology and offer more than 10 all-electric models by 2020. They expect EVs to make up 50% of their sales by 2030.
Here at Muzi Chevrolet we have an excellent selection of both the fully electric Bolt, and the electric/gas hybrid Volt. These models will continue to pave the way for the future of the clean energy auto industry. In fact, the
Chevy Bolt
is the #2 selling EV in 2017 with 20,070 year to date sales. The
Chevy Volt
is not far behind with 18,412 total sales. We invite you to stop by our dealership in Needham, MA to see these amazing vehicles for yourself!