The new 2018 Chevy Traverse was just unveiled on January 9th at the Detroit Auto Show to the praise of blogsters, beat writers, and niche automotive news media types.

The current Traverse has been burning gas on local roadways for over 9 years and GM has sold an impressive half million units since it first went on sale in late 2008. But, there is no question, the Traverse was in need of a few updates to keep pace with the rapidly evolving Chevy lineup and the competitive crossover SUV segment.
We find that when manufacturers make complete redesigns, it can sometimes be difficult to uncover all of the relevant data regarding the updates in a localized, easily digestible format.
So, we thought it would be helpful to breakdown what is new for 2018 and how the second-generation Traverse differs from first generation. So here are the major points to know when comparing the
2017 Traverse vs 2018 Chevy Traverse
: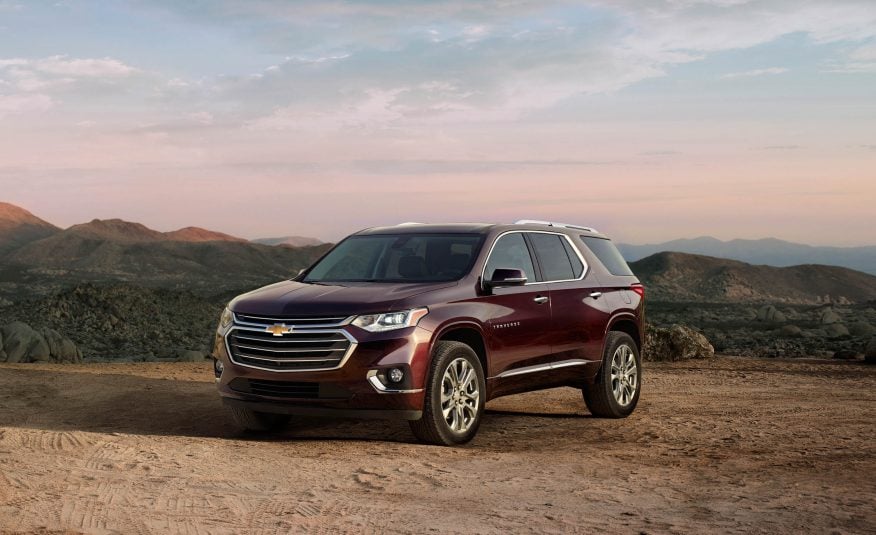 Design:
The new 2018 Traverse has a bold new design, giving a more upright, truck appearance that was inspired by the popular Chevy Tahoe. The split grille mirrors the grille that is on the recently updated Equinox and Malibu and the look on the whole is clean, modern and commanding.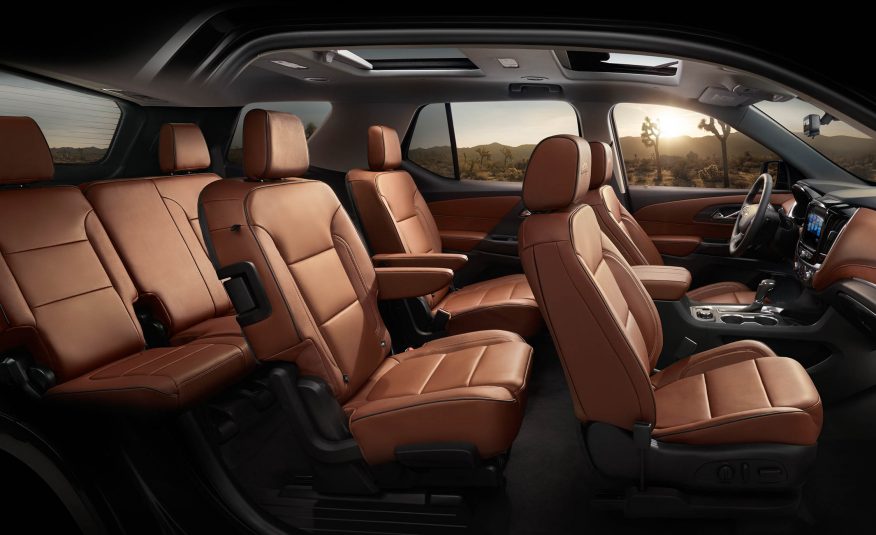 Passenger Room:
While GM has made other redesigned crossovers, such as the Acadia, smaller, the new Traverse has actually gone a little bit bigger than its predecessor. And by a little we mean a little. It is ½ inch longer, but the wheelbase has increased by 2 inches making for a roomier interior that provides
Best In Class 3rd Row Passenger Room and Best In Class Cargo Room
.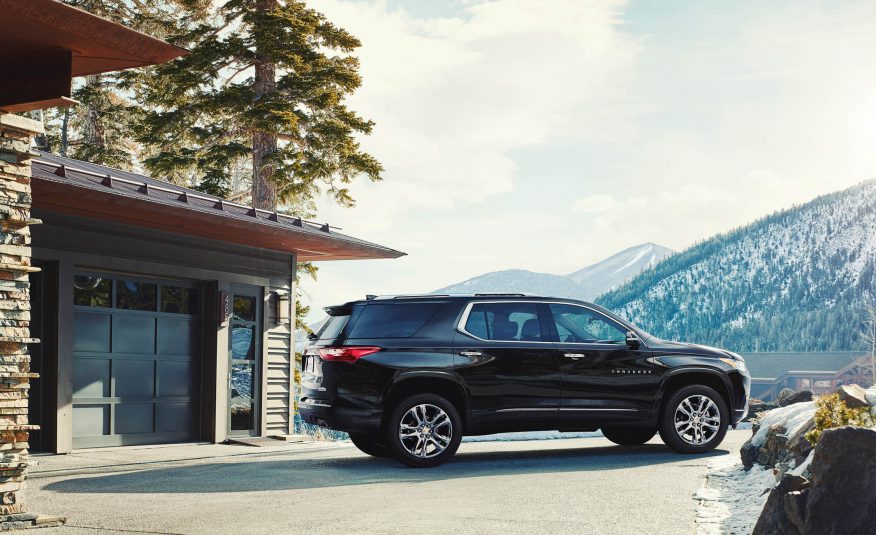 Trim Levels:
The current Traverse is available in an LS, LT, and LTZ. The new 2018 Traverse comes in 5 trim levels – LS, LT, Premier, as well as two special edition trims –
the RS and High Country
. The RS comes with a sporty blacked out exterior, a black chrome grille, black Chevy bowtie and 20" wheels. It also has 2.0L 4 cylinder with 255 HP and 295 lb-ft of torque. While the new Traverse High Country comes with loft brown leather that has suede accents, 20" polished wheels, power third row seats, twin clutch AWD and High Country badging.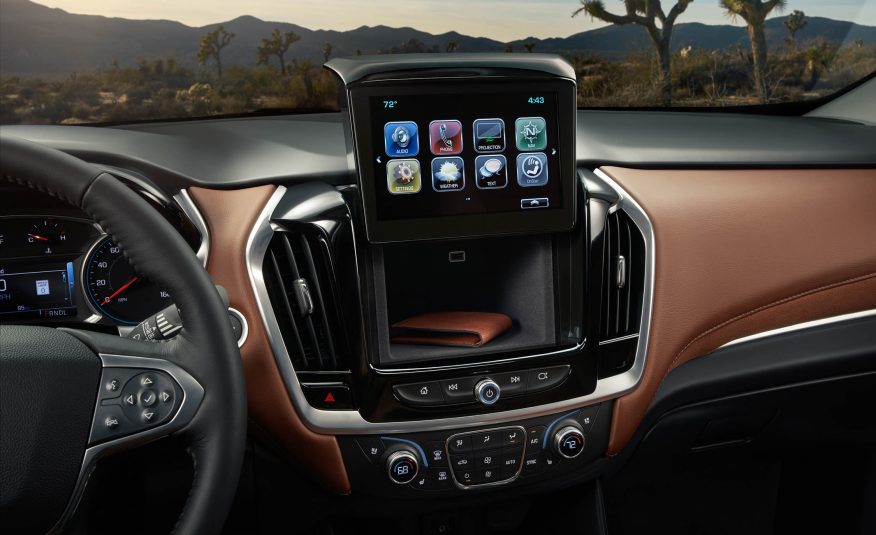 Entertainment:
The new Chevy lineup is one of the most connected and technologically advanced in the industry, but the older Traverse has lagged behind. But the new Traverse comes with a nice available 8" color touch screen, with a nifty storage compartment that is well-time with the updates to Mass. Gen. Laws. ch. 94C, § 31. It also comes with
Apple CarPlay and Android Auto
.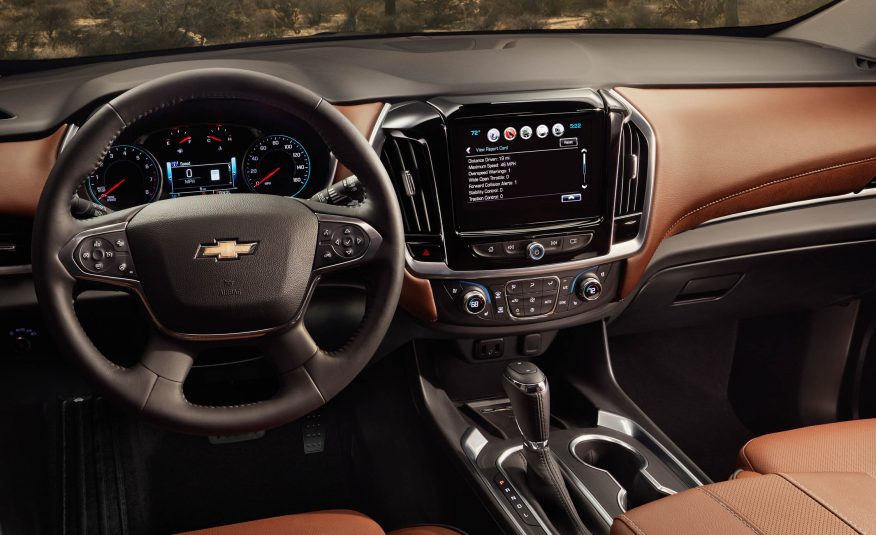 Fuel Economy:
The new 2018 Chevy Traverse is lighter than the previous generation,
shedding 362 lbs
. That has improved the fuel economy of the new SUV from 22 MPG Hwy to 25 MPG Hwy. Not bad for a large SUV.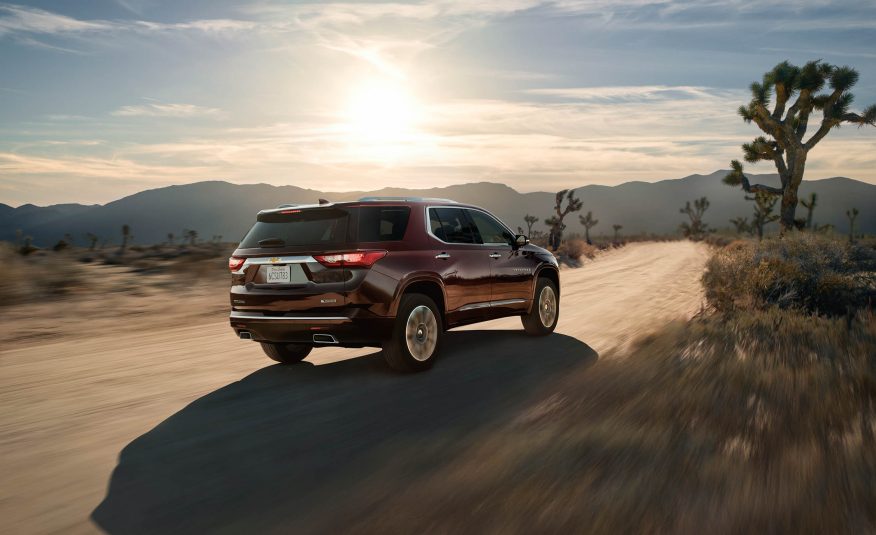 Powertrain:
Last, but certainly not least, the new 2018 Traverse comes with a 3.6L V6 that is mated to a brand new
9 speed automatic transmission
that helps with a fuel economy and ride quality. It also boosts the Traverse horsepower from 288 horsepower to 305 horsepower, and when combined with the lighter curb weight makes for a much better ride experience.
We hope that this comparison page was helpful. We know it can be a lot to digest. Here at Muzi Chevy we are excited for the upcoming release of the new Traverse. We think our customers in the Boston, Newton, Needham, Waltham and Norwood area are going to love this new release.
If you need an SUV and cannot wait until this Summer we urge you to check out our
Chevy Traverse Lease and Finance Deals
on the current 2017 Model. The incentives are incredible right now because it is a model year end and you could save a great deal of money on a beautiful, functional crossover SUV.
Muzi Chevy
56 TV Place
(Route 95 To Exit 19B)
Needham, MA 02494