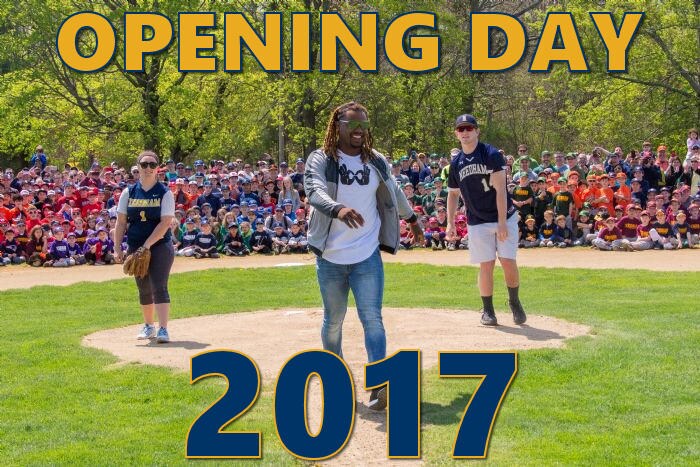 Hanley Ramirez Throws Out First Pitch At Needham Little League Opening Day

What was Hanley Ramirez doing before the rubber match with the Chicago Cubs at Fenway Park last night? Getting some extra sleep? Getting in some extra BP? Getting in a little grocery shopping? Nope.
He was spending time with the kids at the
2017 Needham Little League Opening Day!
It was another great turnout for the 2017 Needham Little League at Defazio Park yesterday and the weather held out just long enough for the festivities. As always, Stephen Mortimer, Rick Tacelli and the entire team of coaches and volunteers put on an on incredible event.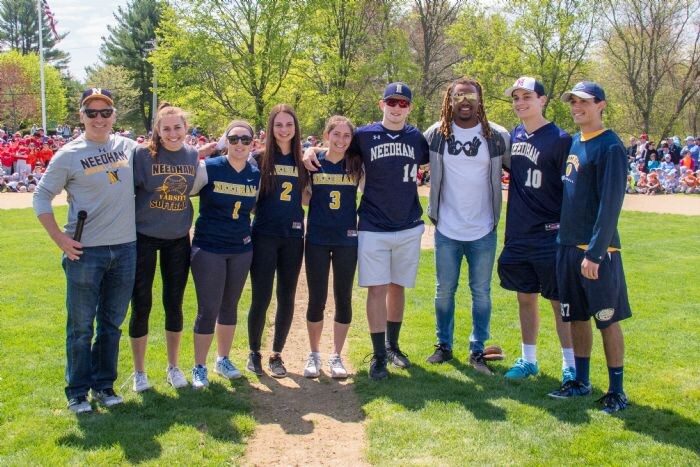 Hanley Ramirez Photo Op With Rick Tacelli and Needham Softball & Baseball team members
After the annual parade from Green's Field to
DeFazio Park
, Hanley Ramirez and Wally the Green Monster were there for the first pitch of the year.
Muzi Chevy was on hand for the event with a new game this year, Toilet Paper Toss. The game was a huge hit with all of the kids who threw toilet paper into the toilet to win prizes such as Cracker Jacks, Gatorade and Big League Chew.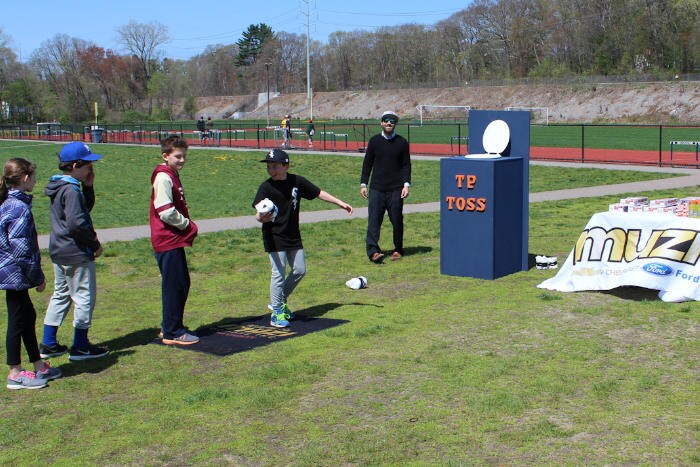 Muzi Chevy Toilet Paper Toss with a line forming at the very beginning of the festivities
Other businesses on hand include sponsoring the event include: Abbot's Frozen Custard, Smile Boston, Needham Bank, Frozen Ropes, and Roche Brothers.
Opening Day is truly
one of our favorite events of the year
and we are proud to be a sponsor of the Needham Little League and of multiple little league teams each year. We hope that all of the teams have a successful and fun season and we look forward to seeing everyone again in 2018!