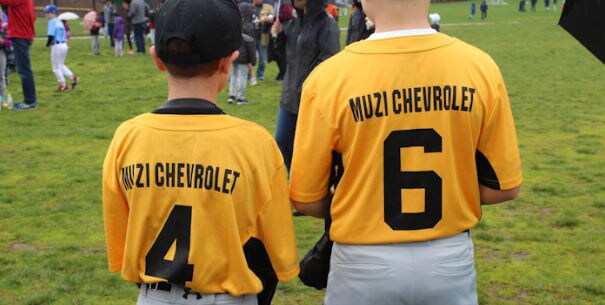 Spring has sprung again in Needham, MA and that means it's time to dust off the gloves and break out the cleats for another exciting season of
Needham Little League
baseball and softball!
There has certainly been enough recent rainfall to ensure the fields at Defazio Park turn a vivid green, but the rains held off just enough yesterday to make the
2018 Needham Little League Opening Day
another great success.
Needham always puts on a showstopping opening day celebration and this year was no exception. The festivities kicked off with the annual parade from Greene's Field to
DeFazio Park
where hot dogs and refreshments, Wally the Green Monster,
Abbots Frozen Custard
, and face painting awaited.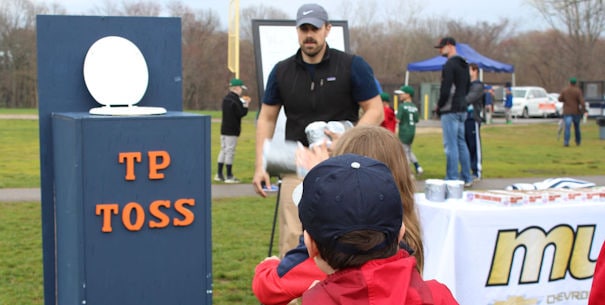 As one of the league sponsors, Muzi Chevrolet was on hand again for the festivities and brought its infamous
toilet paper toss game
for the little league players' enjoyment.
Muzi Chevrolet has joined forces with the national Chevrolet Youth Baseball program to provide new equipment and invitations to FREE instructional clinics.
"Playing the game of baseball helps kids develop skills like leadership, cooperation and sportsmanship while bringing families and communities together to show their support. Muzi Chevrolet and Chevrolet Youth Baseball are proud to participate in a sport that brings so many smiles to kids and families in Needham Heights." said Neal Cammarano, CEO of Muzi Chevrolet.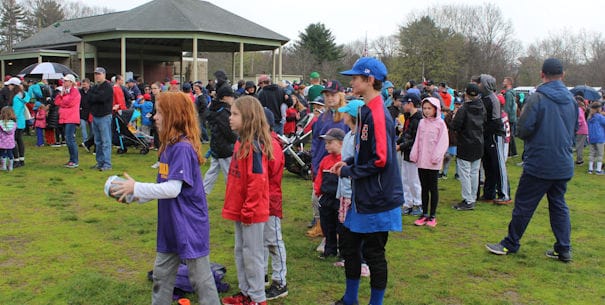 2018 marks Chevrolet's Youth Baseball program's 13th year, and since its introduction has helped aid local teams, benefiting more than 12.4 million young people in communities where Chevrolet's customers live, work and play. In 2017, more than 1,500 Chevrolet dealers participated across the country.
Muzi Chevrolet
has presented an equipment kit that includes useful items such as batpacks, scorebooks, industrial-strength batting tees, ball buckets and T-shirts. The sponsorship also includes youth clinics featuring current and former MLB/MiLB players and coaches, or instructors from Ripken Baseball.
In addition, Muzi Chevrolet will present a check representing a one-time monetary contribution to Needham Baseball & Softball.
We wish all of the teams competing in Needham MA Little League a great season, especially the *cough cough* Pirates.