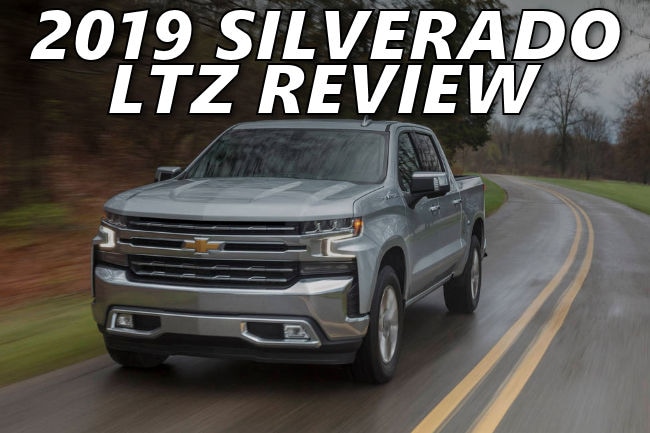 2019 Chevy Silverado LTZ Review | A Complete Overview
You know you want a truck. Let's just face the facts. Trucks are the top selling vehicles in America by a long shot. They offer all-season capability, the practicality of a pickup bed, unrivaled towing and payload capacity, and they have become incredibly stylish and comfortable.
Into this competitive landscape, enter the all-new 2019 Chevy Silverado LTZ. The new
2019 Silverado LTZ
is bigger, longer, wider, smoother, and just an all-around impressive release by Chevrolet.
Let's take a closer look at what makes Chevy's latest release tick in our 2019 Chevy Silverado LTZ Review.

The More Stylish & Luxurious LTZ Exterior
First impressions are important, and the 2019 Silverado LTZ comes correct.

Now the Chevy Silverado bread and butter, like most Chevy model lines, is definitely the LT trim level. But the LTZ offers drivers more comfortable and luxurious experience than the LT trim.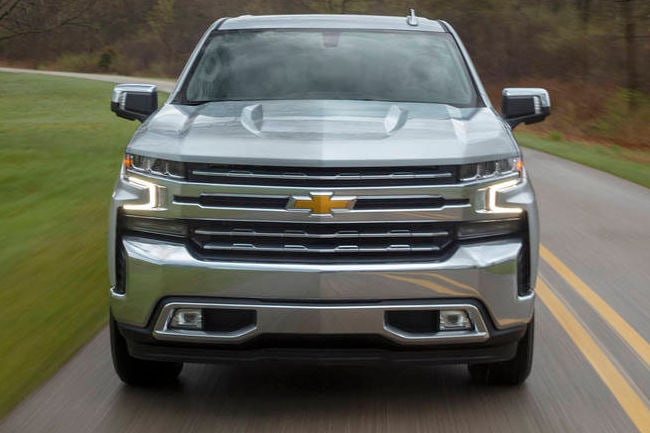 When you step up the LTZ trim, it is readily apparent to onlookers. The LTZ comes with
a healthy dose of chrome accents
on the front end, chrome window accents, chrome mirror caps, LTZ badging and more.
In addition, the new Silverado LTZ comes with LED fog lights, puddle lights, a sharp new dual exhaust system and rear back up sensors. It also comes with the first ever power up and power down tailgate on a light duty truck! It comes in handy on occasion, but it's cool 100% of the time.

The Posh Interior of the 2019 Silverado LTZ
All that chrome is nice, but it's what's on the inside is truly what matters, right?

Well, with the 2019 Silverado LTZ, the cabin does not disappoint. You could take extended road trips in this truck and feel very comfortable. With high quality heated and cooled leather seats, heated leather wrapped steering wheel, and soft touch leather on the doors and throughout the cabin.

The LTZ also trim comes with a high-end center console similar to what you would find on a Suburban or Tahoe. That differs from other trims, like the LT which feature a folding center seat.

And the rear passengers were not forgotten on the 2019 model, receiving brand new heating and cooling vents, USB and 12 Volt outlets, as well as heated seats and additional leg room.

The overall quality of the craftsmanship is impressive and readily apparent throughout.

2019 Silverado LTZ By The Numbers
The new 2019 Silverado has been redesigned from the ground up and we find it's helpful to look at some of the changes by the numbers.

The 2019 Silverado has a 7" wider bed, it is 1.6" longer overall, passengers benefit from 2.5" of additional leg room, and the truck itself is 1.2" wider. But, perhaps most importantly, the new Silverado is 450lbs lighter.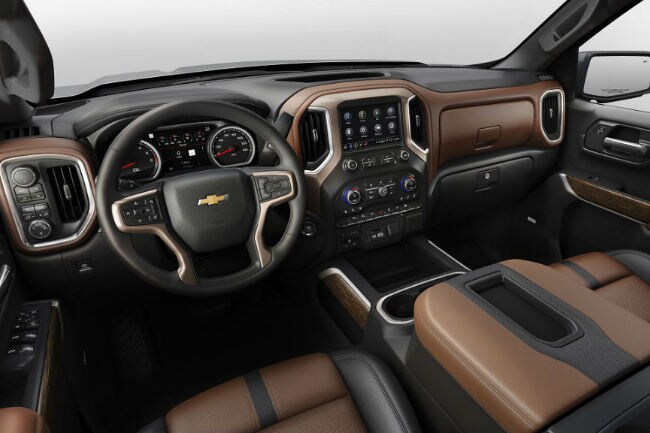 Chevy engineers utilized a variety of new materials and construction methods to shed the weight and make the new Silverado more efficient and more powerful than its predecessor.

Here at Muzi Chevy we are excited for the 2019 Silverado LTZ arrival in Boston, MA and we think our customers in the Needham, Newton, and Framingham area are going to love this new truck.

You can take a look at our
Chevy Silverado lease deals
and inventory and if you have any questions our
knowledgeable staff
will be happy to assist.