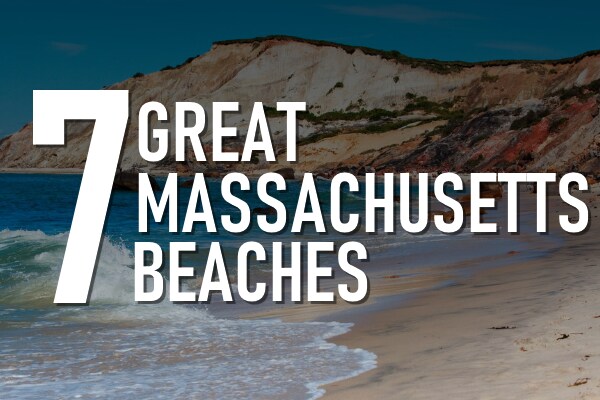 7 Great Massachusetts Beaches to Explore This Summer
Tis' to crank up the radio, roll down the windows and hit the road in search of a healthy dose of Vitamin Sea. Here is a list of 7 Massachusetts beaches that are worth exploring. We want to be clear upfront that this list is by no means definitive. We're not claiming these are the best beaches, the cleanest beaches, the most beautiful beaches or anything of the sort. We just think that this group is a nice cross section of what Massachusetts has to offer and that they should be on your radar.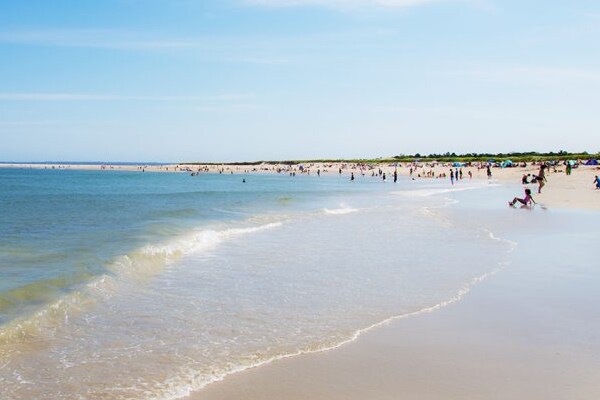 Crane Beach Ipswich, MA
Crane Beach in Ipswich, MA is, without question one of the most beautiful beaches in the state of Massachusetts. Well, so much for that initial disclaimer...This author is clearly questionable.

With soft white sands, dunes framing and protecting the beach, and an impressive 1,234 acres it is worth a visit this Summer. The beach has full restroom facilities and snack operations and you can also visit the
historic Crane Estate
. If you're looking for a bite to eat,
Woodman's in Essex
is right on the road out and is truly the epitome of a classic New England seafood shack.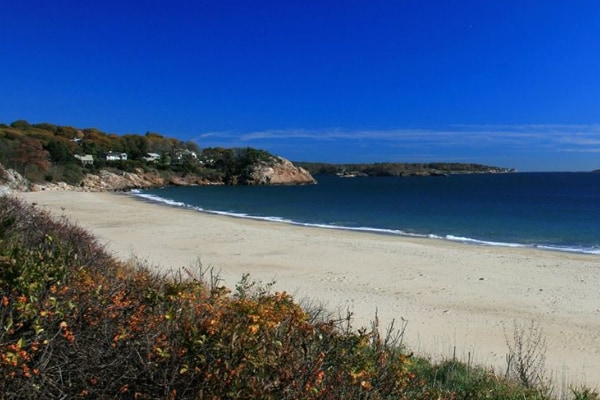 Singing Beach Manchester, MA
If you're looking for a fun excursion for the day from the city, you can always hop the commuter rail in Boston By the Charles and head out to Manchester By the Sea.

Just a short walk from the rail stop, you'll find the public Singing Beach. The beach got it name from the sound the sands make when walking. It's an absolutely gorgeous beach, surrounding by large estates that harken back to the gilded age and offer an aspirational Newportonian vibe.

The beach is outfit with a full changing room and snack bar. While in town you can stop for
a quick bite at Cala's
a great restaurant by the Serenitee Group or hit up the popular new Pizza joint, Bravo By the Sea. If you want to stay the night, the newly renovated boutique
Addison Choate
is just down the road in Rockport and is definitely worth a visit it's a
great Rockport, MA hotel
.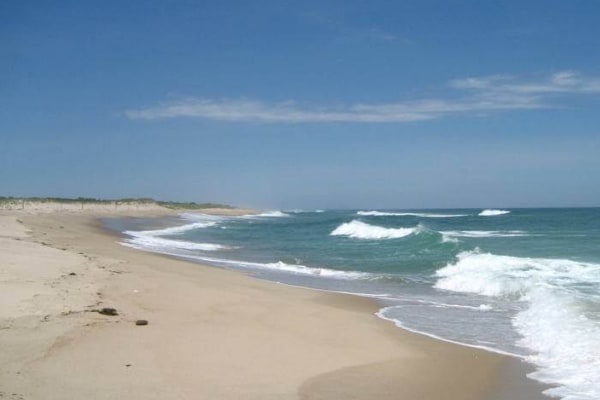 Nauset Beach Orleans MA
Nauset Beach in Orleans is a perennial favorite among Massachusetts beach goers. The beach is beautiful and spacious with grainy sands that are perfect for constructing an award winning sand castle or aqueduct system. They have great outdoor concerts on both Monday and Thursday from 6:30pm to 8:30pm. While the beloved Liam's is no longer there, there are the food trucks stay into the evening. The waves on the beach are great for body boarding, but steer clear of your seal friends to avoid the Great Whites that are now in the area.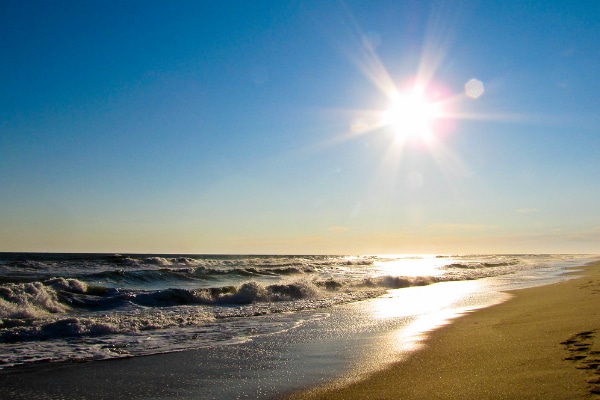 Cisco Beach Nantucket, MA
If you're looking to catch some waves this is the place to be. About 4 miles outside of town, it's the only beach on Nantucket where you can surf and the surf's up. It's also a great spot for Scuba diving, but be sure to wear a cold suit, it can get pretty chilly down in those waters. You can stock with beach provisions at Bartlett's farm and hit up Cisco's Brewery to quench your thirst after soaking in some rays.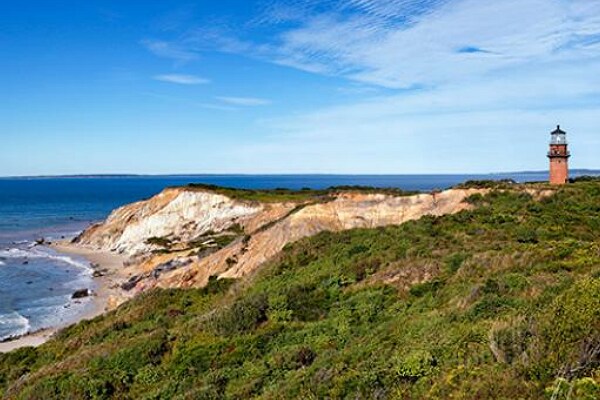 Aquinnah Public Beach Martha's Vineyard
One of the most beautiful beaches in New England. With views of the 130ft Gay Head Cliffs, soft sands and a serene peaceful scene, the Moshup Beach is worth a trip. It's worth noting a couple of things: first that there is limited parking in the area so the walk can be long, second you will want to pack some food and provision and third there is a nudist section of the beach that you can either enjoy or avoid. We would definitely recommend taking the time to drive out an catch a sunset, it's breathtaking.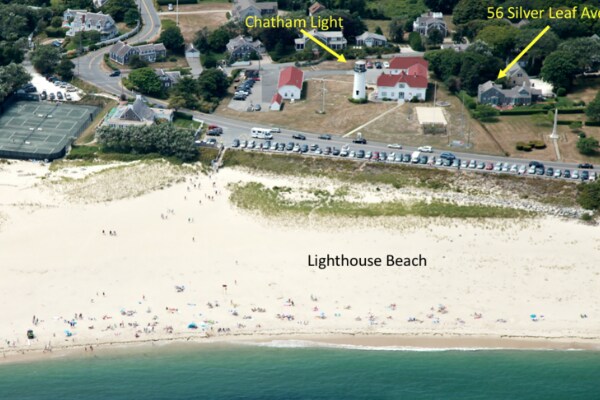 Lighthouse Beach, Chatham, MA
This beach is a gorgeous beach with very clear waters and a shoreline that seems to go on forever when walking and talking. The iconic Chatham lighthouse serves as an appropriate backdrop and the beach is very conveniently located. Take note of the amazing flotsam and jetsam art installation too.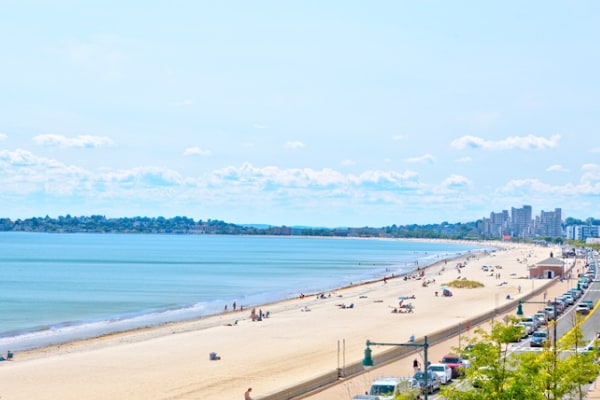 Revere Beach, Revere, MA
This three mile masterpiece is an American treasure and what Massachusetts beach list would be complete without it. I would submit none. Revere Beach is the oldest public beach in the country and was established back in 1896. It used to have amusement park rides, but those are long gone now. The beach is famous for its annual sand sculpting contests and is great for a long walk with striking views of Nahant and Winthrop.