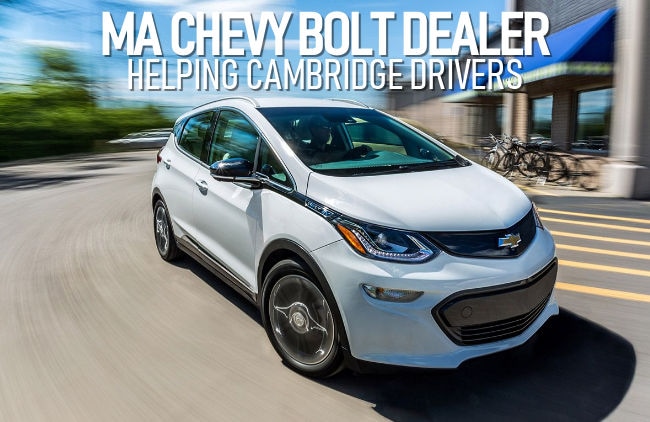 Chevy Bolt Dealers In Cambridge, MA
If you're looking to buy or lease a new
Chevy Bolt
, choosing the right dealer is probably the most important step in the process. In this article we'll review some characteristics to look for in your Chevy Bolt Dealership.
Chevy Bolt dealers in Cambridge, MA
and the surrounding cities and towns. But the top dealerships will possess these qualities and characteristics that you should expect.
MA Chevy Sales Associates With Superior Product Knowledge
You may have been researching the Chevy Bolt for months, hit the forums, watched the YouTube reviews, and think that you have the answers you need. But having some guidance (if only for reassurance) is always helpful when making a major investment in new technology. Our experienced and knowledgeable sales team includes EV experts, like
Rob Roderick
(featured on Chronicle) who can help you find the right features and packages on your new Bolt.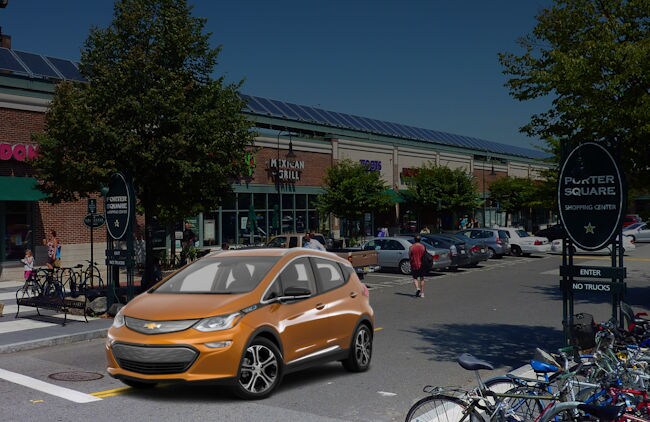 Responsive Chevy Finance and Sales Team near Cambridge MA
When you walk into a dealership in Cambridge, MA, or submit a request for information online the last thing you want is an overbearing sales consultant or BDC that all but strong arms you into purchasing a vehicle you don't really want. Here at Muzi you'll be refreshed with quality responses to your inquiries and you'll get your questions answered in a timely manner. Here at Muzi Chevy, our Sales, Finance and BDC team are responsive, informative and make the car buying process easy and enjoyable.

Honest Sales Consultants Helping Massachusetts Car Drivers Since 1932
Our track record speaks volumes. We have been helping MA Car Drivers for almost 90 years. The reason that our team has been successful is simple, we put the customer first and work to exceed their expectations on a daily basis. We provide honest answers to all of your questions and stand on our integrity. The best Chevy Bolt Dealers approach their customers with the same enthusiasm and outlook.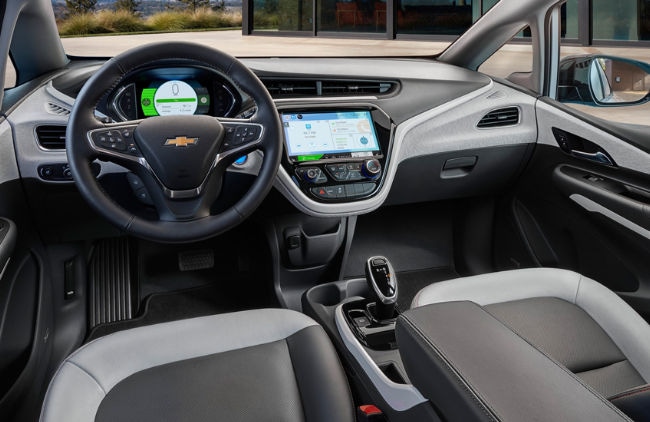 A Clean & Modern Sales Floor and Service Area
In today's environment there is no reason to shop at a car dealership that is disorganized and cluttered. There's no reason you should shop at a dealership that has clutter or that doesn't offer comfortable amenities, provide drinks and refreshments during the buying process and a comfortable and modern lounge. Like all Cambridge, MA, customers, you deserve a pleasant experience from the moment you walk into the showroom.
Buy or Lease Your Next Chevy Bolt near Cambridge, MA
If you're not sure where you want to shop for your next car to drive in Cambridge, MA consider these attributes that all good Chevy Bolt dealers should possess. If this is the experience you're looking for come to Muzi Chevy. We have a sales team that is second to none and some of the best
Chevy Bolt Lease Deals
and finance offers in MA.