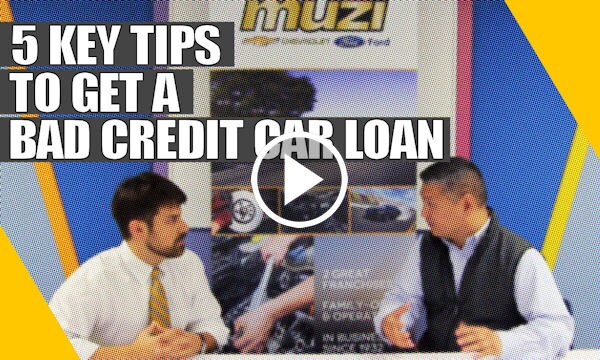 5 Tips To Help You Get A Bad Credit Car Loan
Marshall:
5 key tips to help you
get a car loan with bad credit
, next, on the Muzi Minute.
Marshall:
Hey guys, welcome back to the Muzi Minute, this is episode #6 and today we will be discussing
bad credit car loans
. And, with us here we have our financing expert and Ford General Sales Manager, Peter Swindells. Welcome Peter.
Peter:
Thank you Marshall. Glad to be back.
Marshall:
Here at our dealership we see a lot of people month in and month out that are struggling with credit…
read more