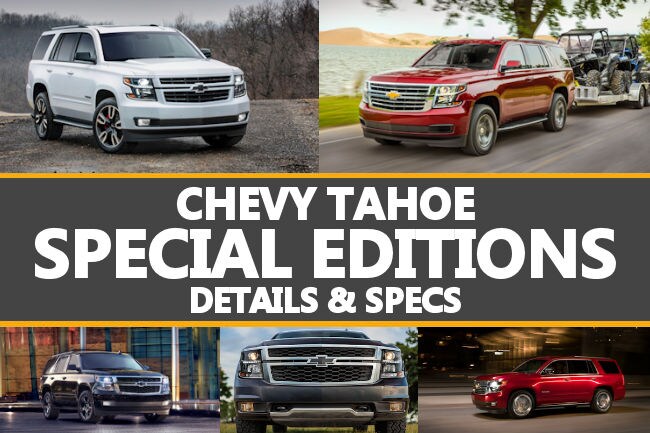 2018 Chevy Tahoe Special Editions – Details & Specifications
The Chevy Tahoe is a full-size SUV that is known for its styling. You can now choose an even more eye-catching appearance for your vehicle with exclusive Tahoe Special Editions that are sure to turn heads wherever you go.

In this post we will discuss each of the Tahoe special editions and the features that make each one a unique driving experience. Once you pick out the Tahoe that is right for you, check out our
Chevy Tahoe Lease Deals
, and get the best price available!
Let's take a closer look at…
read more