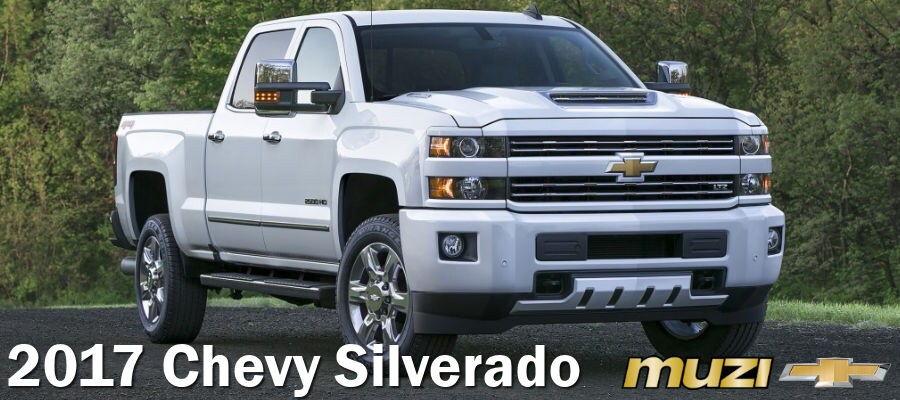 All-New 2017 Chevy Silverado Now In Boston Massachusetts
It has been a record run for
Silverado
in the Boston Market. Since its 2014 redesign and 2016 refresh, the Chevy pickup has gained significant market share on the Ford F-150 and the future looks bright for Silverado in 2017!
Here at Muzi Chevy, we are now starting the ordering process on 2017 Chevy Silverado 1500 and 2500HD and we wanted to share some of the new features and options available on both the light duty and heavy duty
2017 Chevy Silverado in Boston, MA
.
The exterior of the 2017 Silverado 1500 remains largely unchanged for the 2017 model year. The light duty pickup will still be available in the following 10 models: