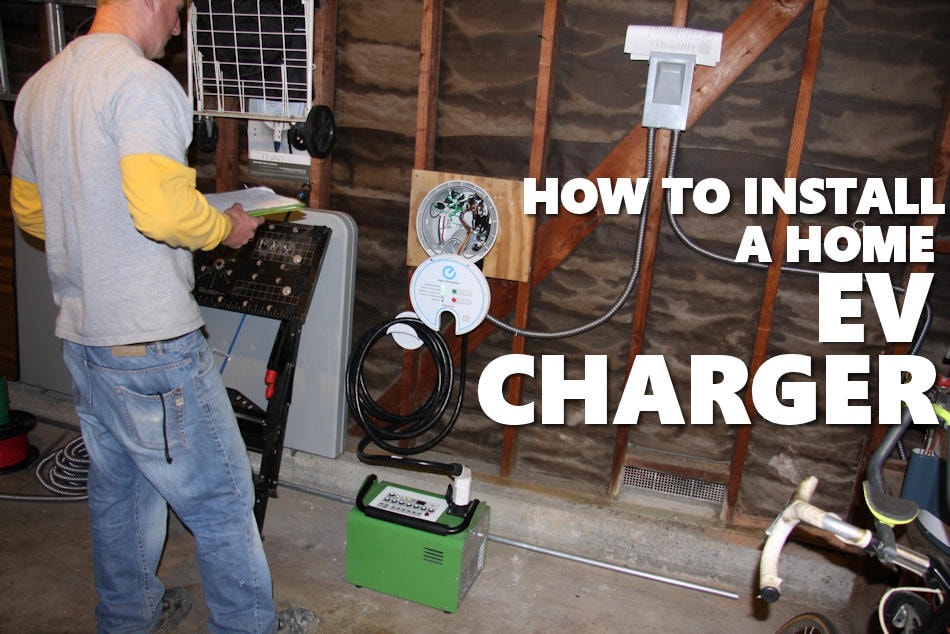 Some Helpful Tips On Home EV Charger Installation For The Chevrolet Bolt
Over the last 5 years, electric vehicle technology has advanced at a break neck pace. In 2012 there were approximately 75,000 plug-in vehicles on US roadways, by the end of 2017, it is estimated that number will be closer to 780,000 vehicles. 
TAKE A CLOSER LOOK AT THE STATS HERE
Here at Muzi Chevrolet, we sell 2 of the top 5 most popular electric vehicles, the
Chevy Volt
(#1) and the
Chevy Bolt
(#5). Our electric vehicle customers almost always do their homework, but a question that arises frequently is
how do I install a EV charger for the new Chevy Bolt?
So let's take a closer look at some of the logistics involved in this process.
What Types Of EV Chargers Are Available?
First, let's start with the basics. There are a few different types of chargers available for different electric vehicles. The chargers generally break down into 2 different types of AC power: 120V and 240V.
The Level 1, 120V chargers
are best for consumers who are just using their new Chevy Bolt EV for driving around town or for short commutes. It plugs directly into a regular outlet and really only provides about 3-4 miles of charge per hour. This type of charger can also work well for Volt drivers and drivers of other EVs and plugin in hybrids such as the Fusion Energi or
Nissan LEAF
that do not have as much range.
But, for the vast majority of our customers a level 1 charger is really not going to meet your charging needs. This charger is great in a bind, but we really don't think it is sufficient as your primary power provider.